This is a sample of my research and consulting projects. For a complete list, please see my curriculum vitae.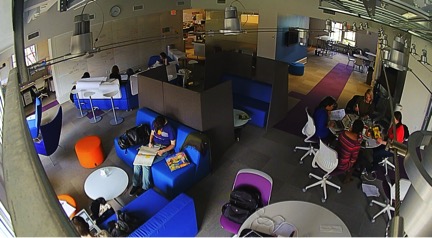 The Graduate Design Studio. Carnegie Mellon School of Design, January 2012 – 2018. Co-principal Investigator, with Associate Professor Peter Scupelli. In 2012 the School of Design undertook a complete redesign of the graduate studio housing our masters students, transforming the space into a dynamic suite comprised of collaborative team project areas, individual workspaces, social spaces, and a design classroom with distance learning and technology capabilities. This unique collaborative environment is at once the place of design research, and is itself the focus of research, situated at the intersection of education, space, furniture, products, technology and people. Through various methods of observational and participant-generated research, we are studying ongoing use and behavior patterns in the studio suite.
Autonomy and the Aging Population: Human-centered Appliance Design. GE Appliances, 2004 – 2006. Co-principal Investigator, with Associate Professor Mark Baskinger. Investigated physical, cognitive, social and sensorial issues of the aging population through field studies and research reviews. Translated research findings into test models and interfaces for universal design applications.
Design for Prescription Skincare Compliance. Johnson & Johnson Consumer and Personal Products Worldwide, Summer 2005. Co-principal Investigator, with Associate Professor Stephen Stadelmeier. Researched teen compliance with prescription skincare regimens, developed behavior maps and product design concepts for packaging of acne treatments.
Transformation of the Domestic Mail Manuals. United States Postal Service, 2002 – 2005. Advisor on User Research and Product Testing. Advised a large interdisciplinary research and design team on all aspects of contextual user studies and iterative design testing, to guide transformation of postal manuals for household consumers, businesses, and USPS employees.