This is a sample of most recent publications. For a complete list, please see my curriculum vitae.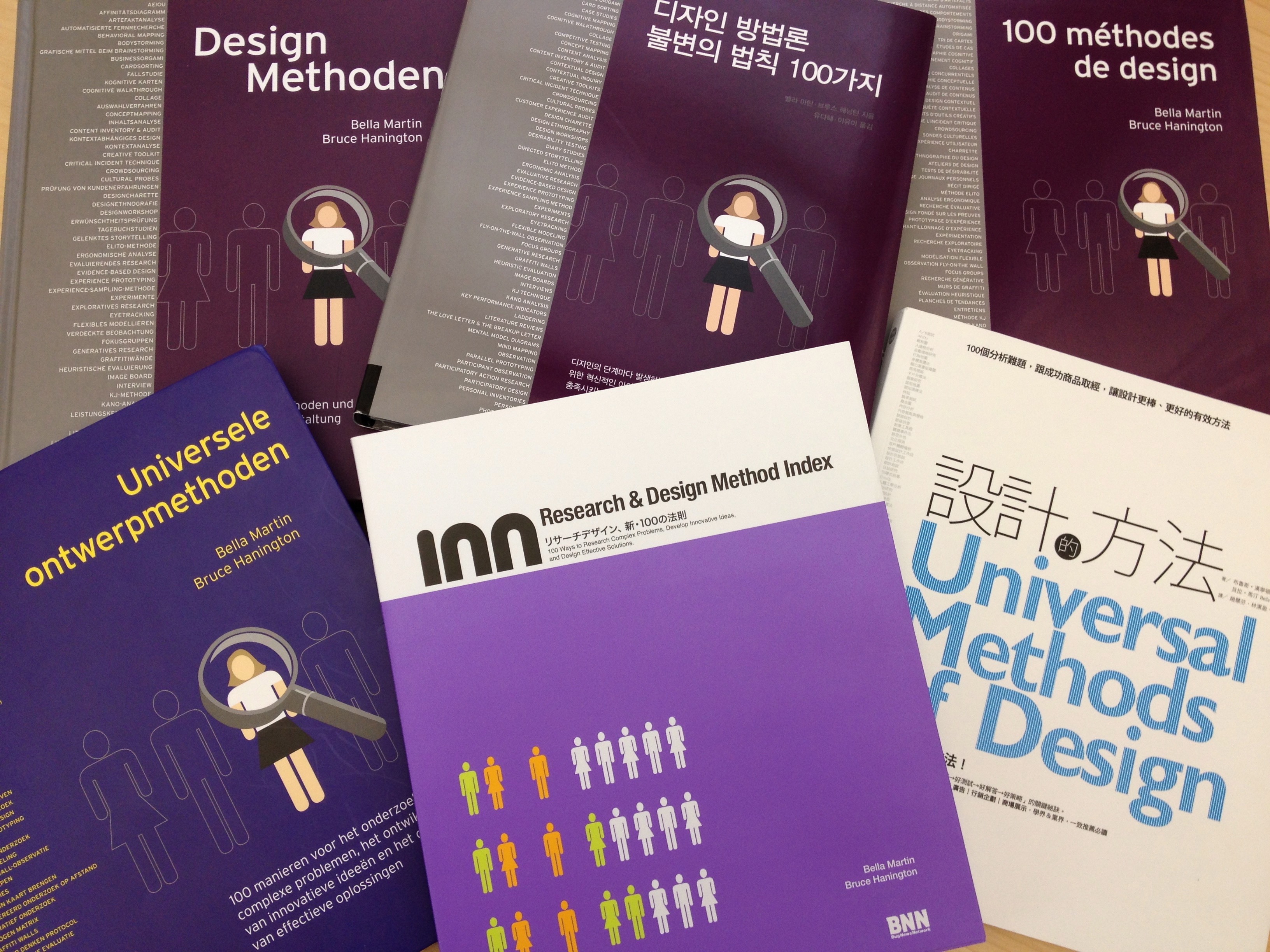 Hanington, Bruce & Martin, Bella. Universal Methods of Design: 125 Ways to Research Complex Problems, Develop Innovative Ideas, and Design Effective Solutions. Beverly, MA: Rockport Publishers, 2019. Pocket edition, 2017; First edition 2012.
Hanington, Bruce. "Empathy, Values, and Situated Action: Sustaining People and Planet Through Human Centered Design" Chapter in The Routledge Handbook of Sustainable Design, Rachel Beth Egenhoefer, ed. Routledge, 2018.
Hanington, Bruce. "Design Sprints and Substance: Assessing the Spectrum of Design Education Opportunities for Non-Designers" Proceedings of the International Association of Societies of Design Research (IASDR) International Conference, Cincinnati, Ohio, November 1–3, 2017.
Hanington, Bruce. "Design and Emotional Experience" Chapter in Affective Sciences in Human Factors and Human-Computer Interaction, Myounghoon Philart Jeon, ed. Elsevier, 2017.
Scupelli, Peter & Hanington, Bruce. "Design Studio Desk and Shared Place Attachments: A Study on Ownership, Personalization, and Agency" Co-authored with Peter Scupelli, Proceedings of the Design Research Society (DRS) International Conference, Brighton, England, June 27–30, 2016.